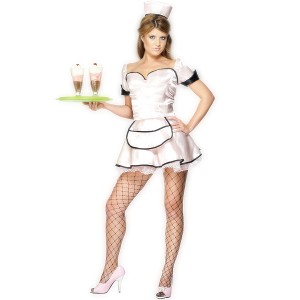 Live it up and celebrate with mind bogglingly hot guys and girls from Black Label Hunnies. Our range of adult entertainment services run the gamut; from flirtatious topless waitresses who'll serve at your event in little more than a G-string through to steamy single, double and even triple XXX lesbian stripper performances which are nothing short of scandalous. Our stripper girls and guys are available for events and celebrations throughout the Central Coast.
Our adult performers are the best of the best in the entertainment industry; hot, fit, sexy and flirtatious, you can't go past a Black Label Hunnies girl when it comes to booking a performance for your next event. All of our entertainers are at the top of their game, and are every bit as seductive as their pictures suggest. More than just pretty faces, all of our girls and guys are talented performers with sparkling personalities to boot. So whatever your fantasy happens to be, Black Label Hunnies can realise it.
Have One of Our Sexy Topless Waitresses at You Next Party
You'll have your guests talking when you hire one of our topless lingerie waitresses for your event. We offer lingerie, topless, and nude waitress services for events throughout the Central Coast. A lingerie waitress is a great option if you're looking to give your event a little bit of edge whilst keeping it classy whilst our nude and topless options are great as a precursor for more intense adult entertainment at celebrations like bucks nights and divorce parties. Our friendly girls are more than happy to mingle with your guests while they serve to make sure everyone is having a good time.
Turn up the Heat with our Smoldering Strippers
Having a topless waitress serve at your event is all well and good if you're looking to whet the appetite but having one of our strippers perform is what will make your event one for the ages. Our strip shows are legendary in the Central Coast and for good reason; our girls are hot, kinky, and capable of pulling moves you don't even know exist yet. From classic R rated strips to intense live lesbian performances, we cater to all tastes.
For more information on the range of services we offer in the Central Coast, please don't hesitate to get in touch with us on 0423 458 411 or via email.